Town of Enfield
Community Coversation
MAY 9TH, 2023 FROM 5:30PM TO 8PM
AT JOHN F. KENNEDY MIDDLE SCHOOL
5:30pm to 6pm – Light dinner will be served
6pm to 8pm – Presentation and Conversation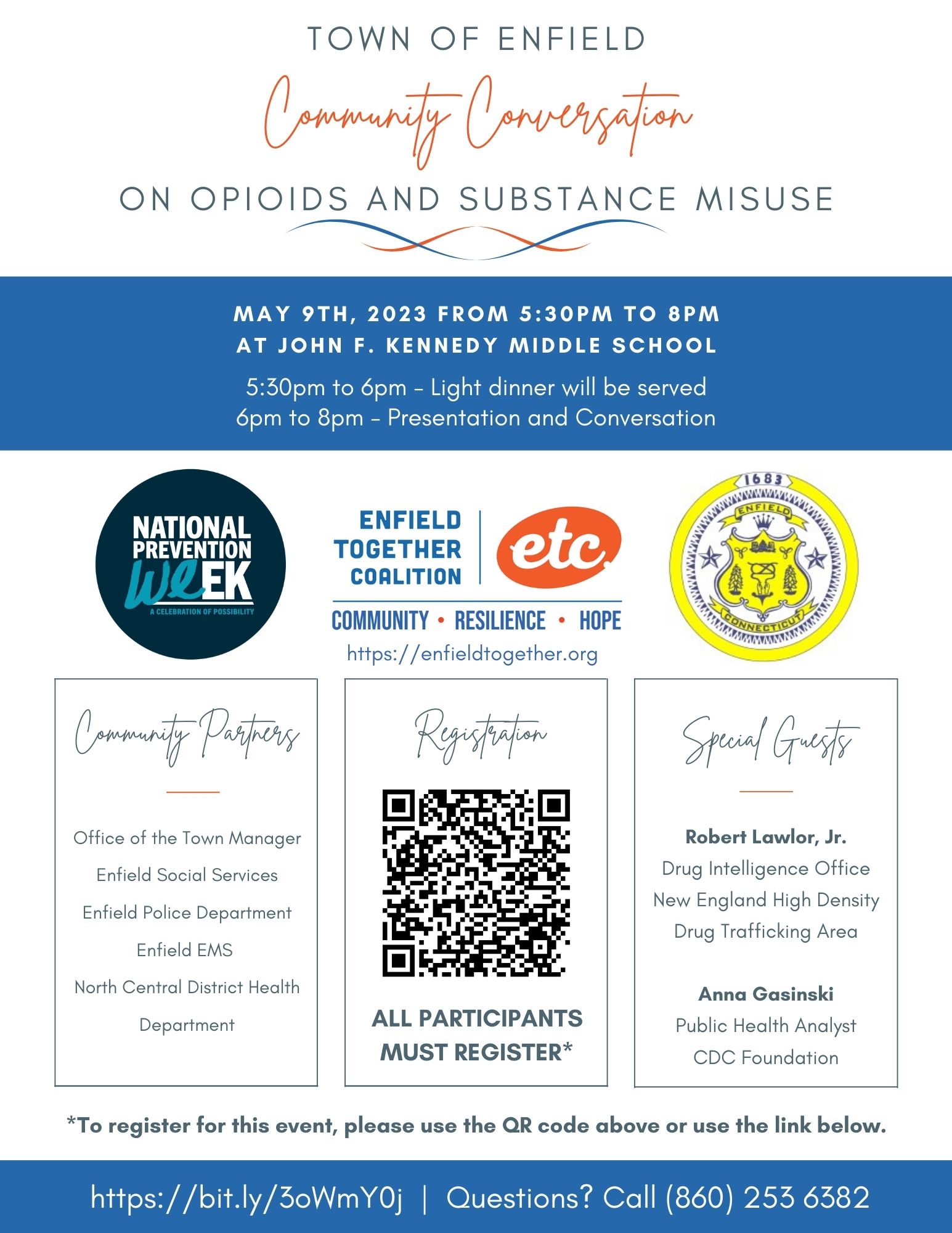 Did You Know?
Learn the facts about substance misuse and the impact it has on mental health, our youth and our community.
Stay Connected
Join our mailing list to stay connected to ETC events and other important informational sessions
Get Involved
Contact us to become a part of the Enfield Together Coalition and learn how you can make an impact on the community
Become an ETC
Member Today!
Are you a parent or member of our community that would like to have a bigger roll in shaping the journey of ETC? Join us for one of our informational sessions or sign up today to receive our emails and we will discuss how you can be a ETC member.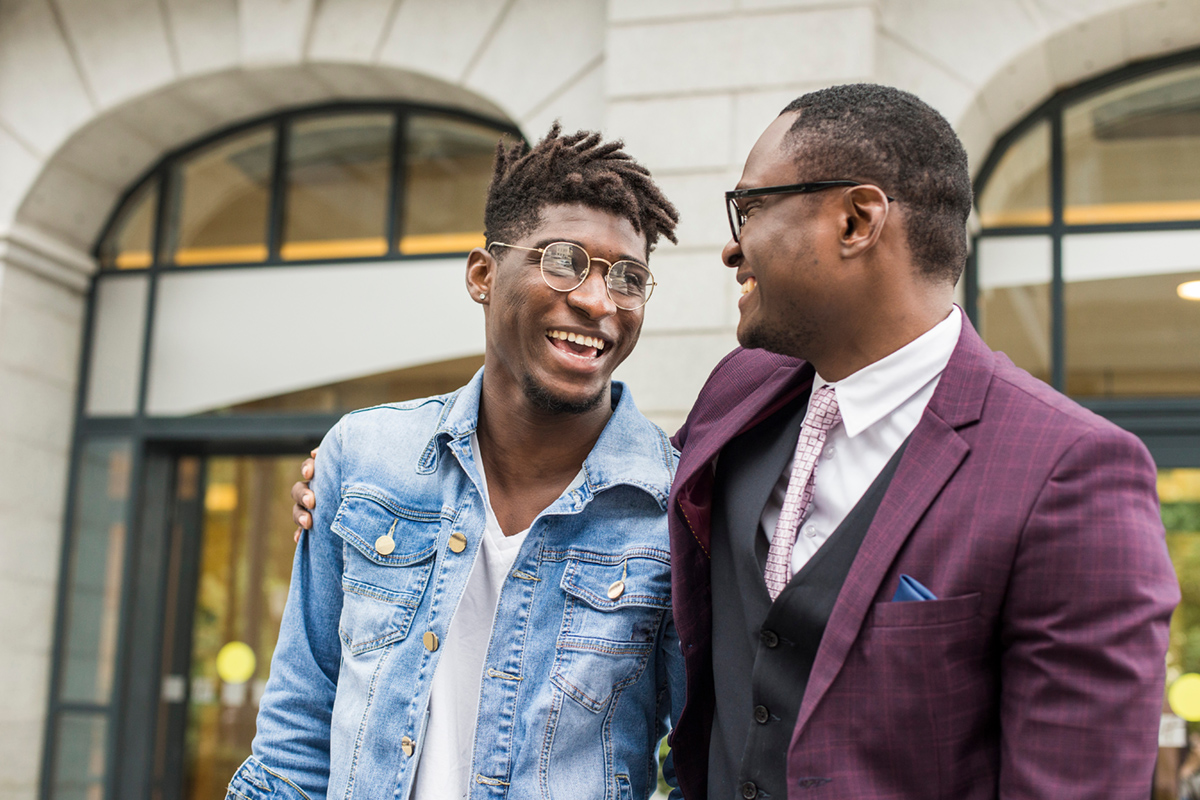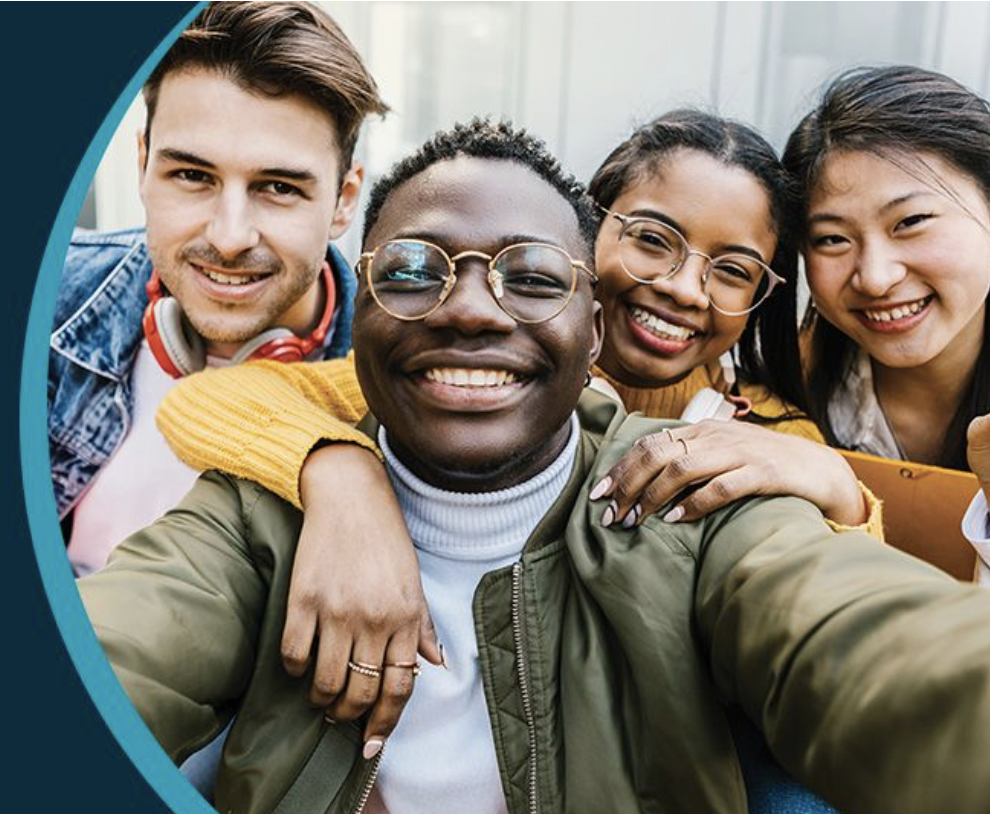 Join The Youth Council
Interested in joining the ETC Youth Council? Sign up to receive our youth council newsletters! We will connect with you about joining and learn what you would be interested in helping with
Thursday May 11th, 3-4pm: Prevention in the Digital Age
Virtual Workshop
for ETC Coalition Members
There is a profoundly different impact of prevention work in communities between those coalitions that understand the digital age and those that do not.
Simply being on Facebook, Twitter, or even Snapchat or Instagram is not enough. We must proceed with our prevention work by truly understanding our End Users – our youth – many of whom are growing up in a world that we did not grow up in.
So much of our work in prevention is about creating collaboration, building community, and enhancing the lives of those we serve. What's unique and often misunderstood is that those are also 3 of the top factors of the digital age. So, how can we pair what we know about effective prevention and ensure that it is receivable to our End Users in a way that yields long-term behavior change?
Join us in this session for an interactive deep dive into the hearts and minds of our End Users so that, together, we can collaborate on strategies that will provide maximum impact in our communities.
Thursday, May 11th, 6:30-7:30pm:
Raising a Drug-Free Teen in the Digital Age: Helping our teens to be safe and emotionally healthy.
Virtual Workshop for Parents & Caregivers
Teens who don't drink or use drugs say that the number one reason they have made that choice is you!
Talking with your teen about difficult topics is both one of the hardest and one of the most important things we will ever do as a parent. We hope this practical workshop will help you with those conversations.
What are you already doing right? Where could you maybe use additional support?
No matter what questions you come in with – and whether you are a parent in need of guidance or simply a community stakeholder interested in the issues facing our teens – we'd love to see you there.
In 2020, more than 8 in 10 (85%) unintentional overdose deaths that occurred in Connecticut involved fentanyl.
54% of Enfield Middle and High School Students reported "very high" anxiety levels to the point that it negatively impacted their daily school and home life.
— 2021 Enfield Youth Survey
Fatal drug overdoses for 2020 total to 1,378 in CT, an increase of 14.6% from 2019.
53 Enfield middle & high school students reported taking prescription pain medications without a prescription or differently than prescribed
— 2021 Enfield Youth Survey
 Helpful Links
These links are curated to provide you with helpful information, resources and knowledge from leading professionals, organizations and other sources.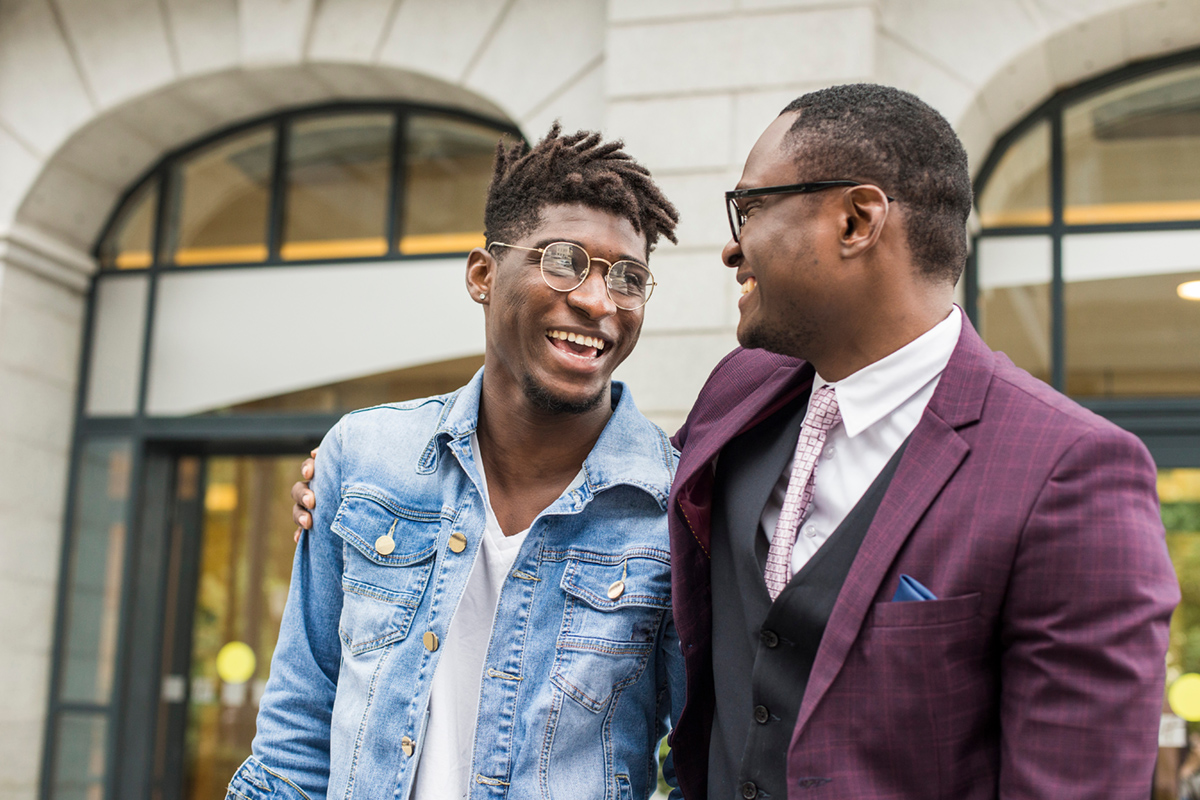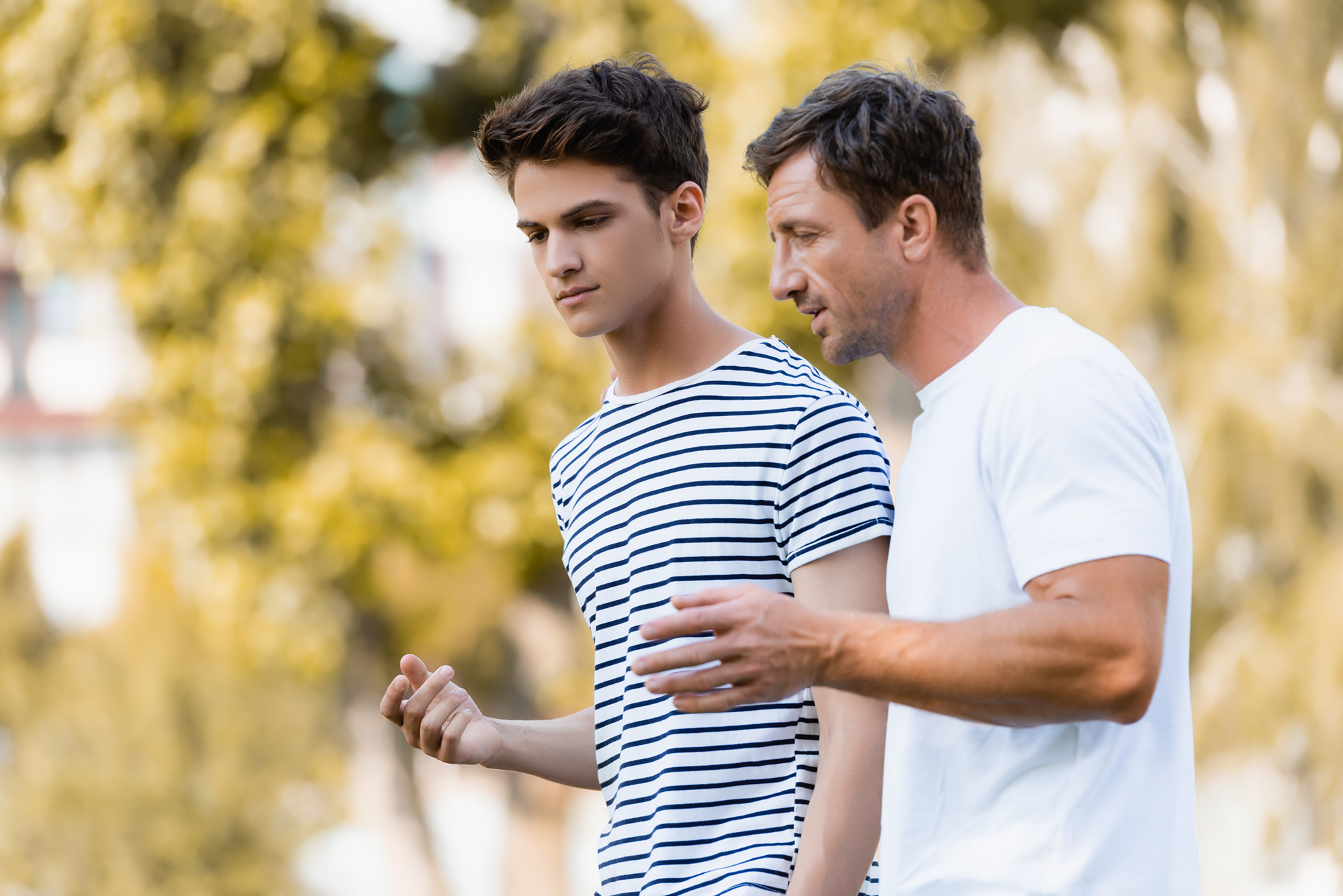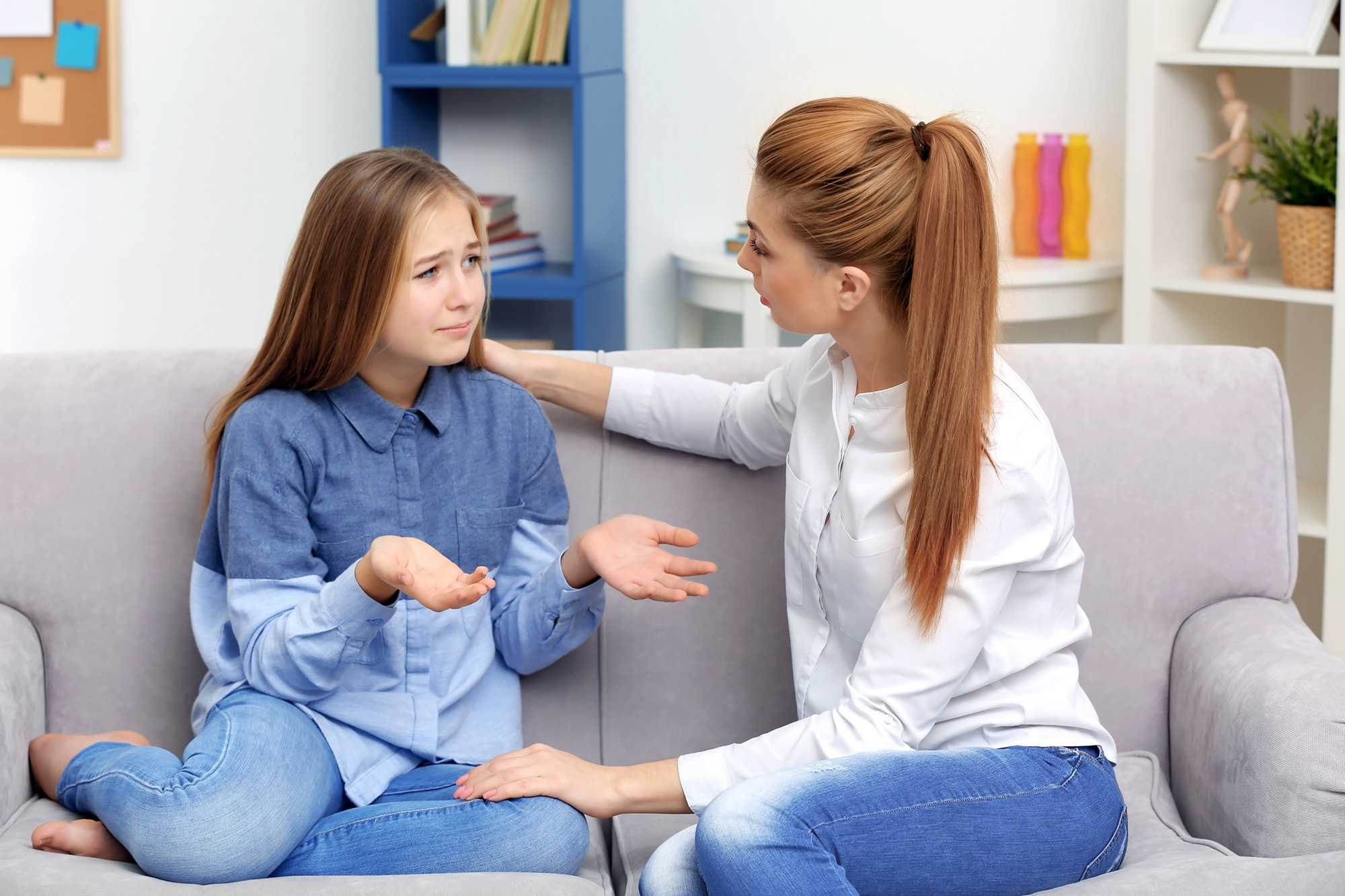 Get Involved
Looking to get involved in the community? ETC is a great place to be involved and have an impact on our community. We sponsor events and coordinate information sessions. Not only does our coalition have a youth council, but we have other great opportunities to understand the impact substances, technology, and other influences have on today's youth.
Follow Us On Social Media To Stay Connected!